Canine Good Citizen (CGC) and Related Programs
Canine Revival has teamed up with All Star Pet Hotel and Day Care for these classes so your dog will get some real playtime in the day care play area as well as excellent instruction and practice to pass the CGC or AKC S.T.A.R. Puppy test.
Canine Good Citizen and AKC S.T.A.R. Puppy classes and tests are offered at various times during the year. Contact Rita for more information.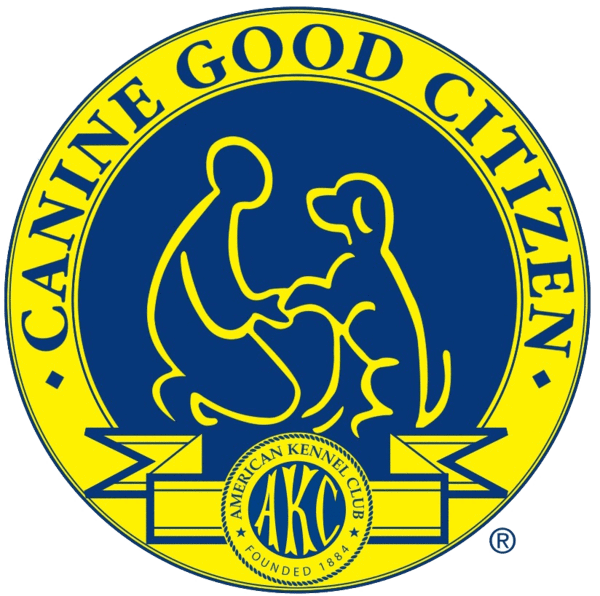 The AKC Canine Good Citizen (CGC)
CGC is a ten-skill training program that's open to all dogs that have some basic obedience training.
CGC is usually required for dogs that will become Therapy Dogs and always required for Service Dogs but LOTS of people have found the program is a fun way to spend time with their companion dogs while learning valuable life skills!
The CGC focuses on teaching the basics of good manners and obedience, instilling the values of responsible ownership, and strengthening the bond between you and your dog at home and out in the community. 
After mastering the ten skills and passing the CGC test together, you and your pup will join the proud ranks of over 1 million dogs who have earned their Canine Good Citizen award! 
In this 6-week class we will learn and practice these skills:
Accepting a Friendly Stranger
Sitting Politely for Petting
Grooming and Appearance
Out for a Walk (Walking on a Loose Leash)
Walking through a Crowd
Sit and Down on Command and Stay in Place
Come when Called
Non-reaction to Another Dog
Non-reaction to Distractions
Supervised Separation
Learning these skills and getting the necessary practice will help you and your well-mannered dog feel confident about being out together in public!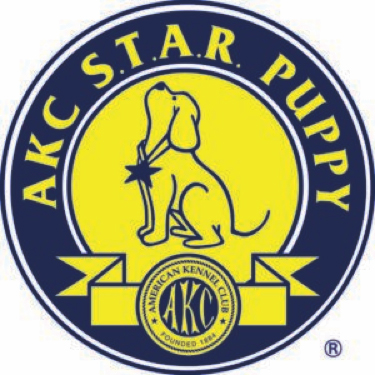 The AKC S.T.A.R. Puppy Program
(for puppies up to 1 year old)
After completing a basic training class with your puppy, it's time to be enrolled in the AKC S.T.A.R. Puppy Program! The program is a 6 week class with lots of practice and playtime for your pup. At the end of the course, your puppy will get to show off all the things that were learned!
In this 6 week class, we'll learn and practice these 20 skills:
OWNER BEHAVIORS:
Maintains puppy's health (vaccines, exams, appears healthy)
Owner receives Responsible Dog Owner's Pledge
Owner describes adequate daily play and exercise plan
Owner and puppy attend at least 6 classes by an AKC Approved CGC Evaluator
Owner brings bags to classes for cleaning up after puppy
Owner has obtained some form of ID for puppy-collar tag, etc.
PUPPY BEHAVIORS:
Free of aggression toward people during at least 6 weeks of class
Free of aggression toward other puppies in class
Tolerates collar or body harness
Puppy can be hugged or held (depending on size)
Puppy allows a treat or toy to be taken away 
PRE-CANINE GOOD CITIZEN® TEST BEHAVIORS:
Allows (in any position) petting by a person other than the family
Grooming-Allows handling and brief exam (ears, feet)
Walks on a leash in a straight line (15 steps)
Walks, on a leash, past other people 5-ft away
Sits on command (may use a food lure)
Down on command (may use a food lure)
Comes from 5-ft when name is called
Non-reaction to distractions 15-ft away
Stay on leash with another person
Once your puppy demonstrates these behaviors successfully, you'll receive a graduation certificate, an AKC S.T.A.R Puppy memento medal and various other freebies from AKC!
While this class will allow lots of time to practice these skills, your puppy will also get to run and play with the other puppies in the class. This is great socialization for your pup and you'll get a quiet evening once you get home with your tired-out pup!
See How Affordable Our Training Prices Can Be!