Review for SELECT ONE:
Rita is an amazing trainer! She is a dog whisperer. She could get my dog to do things i thought would never happen. And she was so good at teaching me how to do the methods and giving advice on everything from how to sit and crate train, to how to deal with my super energetic dog and the dog and cat not getting along. Rita is just plain amazing! And now we have a well behaved dog!
Review for Family Life / Obedience Training
Great Training Experience for Our Puppy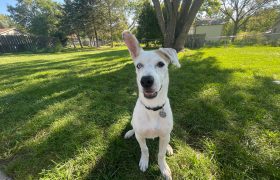 We were referred to Rita after adopting our puppy. Upon meeting Rita, her years of experience came though immediately and she developed a plan for our pup. The one-on-one attention has been great and she has been a great great source of information, making herself available to answer and question or concerns we had. I wouldn't hesitate for a second to refer to her anyone else looking for training.
Review for Family Life / Obedience Training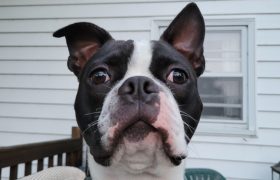 Rita was so patient and knowledgeable! My Boston Terrier puppy was a hot mess of energy and destruction. He is now the love bug we always knew he could be! Training was fun for all of us and we learned so much! I loved the personalized approach and progress we saw so quickly!
Review for Family Life/Obedience Training
Excellent training experience
Both Franklin and Elmer have had previous training but they both needed additional help with different things. Being a typical terrier, Franklin (wheaten) needed much more help with impulse control. Elmer (black) needed to rebuild his confidence after a fearful experience as a puppy. Both of these goals were accomplished easily with Rita's expertise, and as a bonus, they *LOVED* going to training. Rita was very non-judgmental in correcting me in things I was doing wrong with my dogs, and I learned a lot about canine behavior in the process. Rita provides canine fitness and therapeutic massage services as well which I wish I had known about when my previous dogs, Lucy and Winston, suffered with arthritis. You will not be disappointed in Rita and her training services. Her love of dogs is very evident.
Review for Family Life / Obedience Training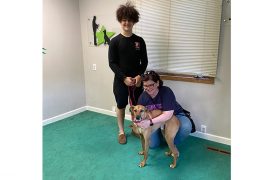 We adopted an approximately 2 year old dog from Humane Society who was full of love but also lots of untrained energy. We've never trained a dog before. Rita helped us with basics and
why they were important (in particular watch me, and leave it), but also had great tips on how to get to know our new companion and ways to help him play and spend that energy. He's a lot of work but
it's going much better for him and us because of what we learned from Rita.
Review for Family Life / Obedience Training
Great training. Highly recommend!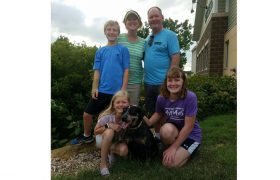 We recently completed our package of 4 classes with our rescue dog, Indie who needed some home obedience training and improved skills for walking on leash. Rita was fantastic and easy to work with. It was amazing to learn from her how to get Indie to respond and behave in ways that we hadn't used before. The family and Indie enjoyed each of our training sessions. It gave all of us more confidence as a new dog owner and it is now much more enjoyable to take her on walks. We are continuing to use the step by step instructions that she provided for us after each lesson to further improve the skills. She didn't just teach Indie she taught us as well. I highly recommend Rita and her services. Great work!
Review for Family Life/Obedience Training
Rita is a true professional; dedicated to making sure you and your dog have a successful training experience! She makes the training fun not only for your dog, but also for you. Rita is so knowledgeable!! She answered any questions and also provided handouts with information for practice. I now feel that my year old terrier will be a well behaved little guy after all! Thank you, Rita!
Review for Family Life/Obedience Training
Great Personalized Experience
Rex, my Irish Setter and I loved working with Rita. I had some specific concerns that I needed help addressing, and Rita did just that. She first taught, showed, and then coached me. The benefit to one on one training is you get the specific education and lessons for what you and your dog need help on. Rita clearly loves dogs, is very knowledgeable and a really kind, easy person to work with. I highly recommend seeing what she can do to help your 4 legged friend live up to their potential.
Review for Family Life/Obedience Training
Rita was fantastic with advice and coaching for training our dog. She related everything to the dogs motivation. She left documented personalized practical step by step instructions so you could remember exactly what to do for practice in between sessions. I would highly recommend her.
Review for Family Life/Obedience Training
Rita was very knowledgeable and great with my little Remi. I would highly recommend her.
Review for Family Life/Obedience Training
Great experience for both dog and owners
We are currently taking the group of 4 classes with our 10 month old goldendoodle, Milo. We chose Rita because of online reviews and our initial phone conversation. I liked the idea of personalized training with the COVID pandemic, and I had taken group classes with previous dogs. In group classes, our dogs were very distracted and we didn't get many personal tips for our situation. Rita loves dogs and people. She has many years of experience and has tips and advice for every situation. It's nice to be able to text her if questions come up between lessons. You can space out your lessons to fit your schedule; sometimes it's nice to have a few weeks to practice new skills. During our time together, Rita explains the new skill, demonstrates it with our dog, and then gives us opportunity to practice. We go home with handouts that review everything step by step. We highly recommend Rita's training program. Milo loves going and so do we.
Review for Conditioning & Fitness
Highly recommended fitness for dogs
It has been fantastic working with Rita. She is knowledgeable about dogs and helping them to get into shape to enjoy any kind of dog sport. She is quick to read the dog's behavior and form to determine how to adjust the exercise to meet the best outcomes. The bonus is that it is all fun for my dog and me! I highly recommend giving Rita a call to start the training sessions!
Review for Conditioning & Fitness
Improved Conditioning & Body Awareness
My dog & I both really enjoyed the program! We did the 6-week "get involved" program. It's a really fun program to do with your dog that also has benefits for their health & your relationship. I can really see the improvement in my dog's strength and body awareness. I no longer worry he's going to injure himself chasing after a ball or frisbee, as he is visibly stronger and more coordinated. We participate in dock diving, hunting, and rally obedience to name a few. This program benefits all of these areas! I can't wait to get back on the dock this summer and see what he can do! We'll definitely be back to learn & improve even more.
Review for Family Life/Obedience Training
I am so grateful for hearing about Rita,the owner and trainer for Canine Revival in White Bear Lake. Rosie the Rescue was 6 months old, when we started was to started training. My aim was to have a great walking companion. We all know it was me who needed training and together we worked on walking strategies, communication and obedience training. Rita has a wide array of suggestions for interactive toys and the right leash for the dog etc. What is great about Rita is that once training sessions are complete, she is available always for consultation by phone. Puppy and dog training is an ongoing process so I very much appreciate that!
Review for Family Life/Obedience Training
Rita did a great job training our very energetic puppy. She provided invaluable information and tips that saved us hours of irritation and frustration. She responded quickly to texts and email seeking advice on how to handle certain events or situations. Further, Rita had detailed instructions for each new command and exercise with our puppy. We strongly recommend Rita and Canine Revival for training needs. Karayn and Ed
Review for Family Life/Obedience Training
We had a wonderful time working with Rita! Her training techniques were spot on for our large breed puppy. She helped us feel confident in our training journey and was always ready with suggestions when we came across a new challenge. We highly recommend Canine Revival!
Review for Family Life/Obedience Training
Would Definitely Recommend
Rita at Canine Revival was so helpful with training my dog Frankie, I knew a little about training from YouTube videos but she was the best at filling in all the gaps. She was very knowledgeable and I can ask her questions about Frankie for the rest of her life which is so comforting! She made the training easy to understand and fun for myself and definitely Frankie (a lot of treats were consumed!) I would recommend her services to anyone getting a dog!
Review for Family Life/Obedience Training
Training Sessions Complete!
When making the life changing choice to get a puppy and never having a pet before, I knew we would need a competent trainer. Covid make it difficult to get into a group training class, enter Rita! After doing some research online and reading her info and reviews I reached out to her as quickly as I could!
We got our puppy at 10 weeks old, a Teddy bear breed (bichon/Shih tzu mix), named Mikey.
Even before we got Mikey Rita was very responsive and extremely helpful with my many questions!
Rita came to our home for the sessions. First impression one could se her passion and love of dogs. Also a passion in helping family members training and interacting with our pup. I recommend her to anyone I know with a dog! She is amazing. Her patience, knowledge, and professionalism is outstanding. 6/5 stars ⭐️ for sure ⭐️! Appreciate you Rita 🐶.
Review for Conditioning & Fitness
We hired Rita for our new puppy and she was fantastic! Professional, on-time, came to our home and gave us great materials to practice with our puppy between sessions. Highly recommend her services!
Review for Family Life/Obedience Training
Frankie came to us as a in home Rescue. We were told he did well with cats but he chased one of our cats right away all over the house. I found Rita on line. Our first call she had so many suggestions on how to handle putting peace back in our house and it worked. She has a teaching approach that is easy to understand and works. I liked that Rita's style is easy to do and hands on. She has so many great suggestions if something does not work. He love for dogs shines through her training.
Review for Family Life/Obedience Training
I'm so happy that I was referred to Canine Revival from a co worker. Love the one on one sessions. Not only is Rita training your dog but she is training you too! The kids loved coming with and she is so patient with us. The print out she gives you at the end of each lesson is really helpful for when your at home working with your dog. Highly recommended!
Review for Family Life/Obedience Training
I was impressed with Rita's training from day 1. She is very knowledgeable, pleasant and fun to work with. She made training fun for Grace and I. Her custom training for my puppy was very helpful since Grace is so high energy. Excellent dog trainer
Review for Family Life/Obedience Training
Like many others, we got a rescue dog during Covid, and were clueless. I'm so glad we found Rita! Besides helping us with general obedience training for Ivory, she was a wealth of information on anything dog related, and I'm happy we have her number for any questions or concerns that might come up in the future. We have already used this service and she always replies promptly. Rita is very easy to work with, and her love of dogs is very apparent.
Review for Family Life/Obedience Training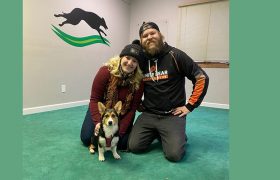 When my wife and I were looking for places to bring our Pembroke Welsh Corgi for training, Canine Revival was one of the first places we looked. We could not be any happier with the outcome! Rita's expertise and guidance has helped us develop a strong routine with our girl, and has helped us understand her better. Rita obviously loves dogs, and that made the experience infinitely more valuable. She clearly cares about her work, and it shows in the way she works with dogs. We will definitely continue to consult with Rita about training for years to come.
Review for Family Life/Obedience Training
Rita was so wonderful and patient with Penny,my Golden Retriever who is really quite exhuberant! We did 4 sessions and she is much improved. Going to Rita's was a huge highlight of the day for Penny!