Review for Family Life/Obedience Training
Fearful Australian Cattle Dog/Blue Heeler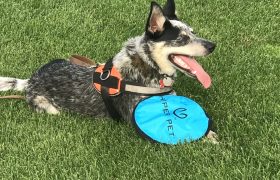 We adopted a 5 month old Australian Cattle Dog/Blue Heeler pup who was very fearful and extremely reactive to people and dogs. I sought help from Rita because I was very concerned about my ability to handle him and work on his issues. The first time we saw her he growled at her and showed his teeth. She gave us a lot of exercises to practice and advise about how he could become less reactive through increased confidence (in both of us), obedience training, techniques for meeting new people and practice, practice, practice. Right from the beginning she developed a plan for us about getting him into classes to be around other dogs in a controlled environment and ways to meet new people in a safe way that will give him good associations with people. It has been great. He has improved so much on all fronts. Thank you, Rita, for your guidance.
Review for Family Life/Obedience Training
Did a great job helping me train my puppy Ralphie! Very helpful and great availability. Training techniques are the best!
Review for Canine Massage
Several weeks ago I faced every dog owners nightmare. My beloved Welsh Terrier collapsed in the back yard, screaming in pain. Excellent vet care diagnosed the issue and after 6 nail biting days in the ICU, she came home but could not use either of her rear legs. One of the Vet's recommendations was massage therapy to restore circulation.
After her first session of massage and stretching with Rita, Lily was getting up on her own and walking. She has continued to improve every day. Still a long way to go but we are getting there.
Rita's caring and compassion through this difficult time have been as appreciated as her massage skills. I am certain Lily sensed that Rita was there to help her recover. Rita's support for me and availability for questions have been invaluable during this difficult time. I could not recommend Rita more highly.
Review for Family Life/Obedience Training
My husband and I went to Rita for help with both of our dogs, in particular with some territorial behavior and improving our dogs recall. Rita was very invested in us and our dogs behavior, and had great advice and hands-training exercises to build our skills when at home. She had very useful handouts on all of the skills so we can continue to reference the exercises and strengthen their training. We did four sessions with Rita, and walked away from each armed with valuable training tips! We highly recommend Canine Revival for obedience training!
Review for Canine Massage
Massage changed our dog for the better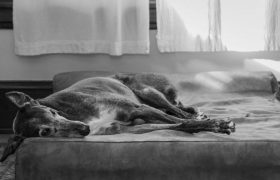 Rita is a miracle worker.
We adopted a senior retired Greyhound with a permanent rear limb racing injury. He was a little nippy with humans and with the other Greyhound in the house. We attributed it to not sharing a living space with humans for the first 8 years of his life. We thought massage would help with stiffness in his injured leg. It did. But equally important, he became much more relaxed overall.
After just a few sessions, he started approaching us for pets, ear scratches, and attention. Underneath all that stiffness was a dear, sweet boy we continue to love learning about. I look forward to watching him do relaxed, full body stretches after his appointments with Rita.
I am so grateful to have found a way to provide him with the comfort and happiness he so deserves.
Review for Family Life/Obedience Training
Rita Helped Me Understand My Dog
I brought my dog Loki to Rita a month after getting him. I've brought home puppies in the past, but he was the first adult dog I've ever adopted. I knew I wanted to start obedience training, but Loki was pulling and barking on lead; not a fun thing to deal with in a group class. Rita to the rescue!
At our first meeting Rita told me Loki was an awesome dog. I have to admit I had been thinking the opposite. Rita just knows dogs (and people who try to train them). She read Loki like a book, pointed out his strengths and weaknesses and then helped me learn to communicate with him effectively and in a fun way. Once I changed my approach, I could see he was an awesome dog!
One-on-one instruction is so much better than group training. Rita helped me get to know my dog way better than I would in a class. I learned so much about dogs and training. Rita encouraged me to try agility as a way to train rather than obedience. So we did; Loki loves it and so do I. Thanks for everything, Rita!
Review for Family Life/Obedience Training
Great Training Experience!
Our very high energy rescue pup needed formal training. After looking at different group options, we decided on 1:1 training with Canine Revival. Rita started by listening to our goals and then designed a plan specific to us. In addition to basic obedience, Rita taught us ways to give Rue extra mental stimulation to keep her mind busy and out of trouble! After each session, we were sent home with written instructions so we could continue to practice. Rita was very responsive to questions during training and since. Overall, a great training experience!!
Review for Family Life/Obedience Training
Rita and Canine Revival is WORTH the investment!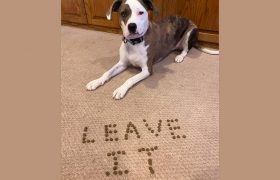 I started working with Rita when I realized that I needed help training my super energetic 11 month old Catahoula Leopard mix pup! Rita is very knowledgeable in educating me about my pup's needs and helping me train him effectively. She always responds to my texts when I have questions or concerns within a few hours! She is dedicated to giving my pup her attention when we come in for one on one lessons for him. She gives me handouts so I can read in more detail about what our lessons are about as well. I was skeptical at first about investing into training for my pup but after our initial consolation, I knew it would be worth the investment because of how dedicated Rita is to my pup and I. After only two months with working with Rita, my pup is so well behaved and I am completely mind blown!!! Her tips and methods of training for my high energy pup has been SO helpful with positively navigating him and myself through meshing his puppyhood into my everyday home life. Rita is amazing!!!!
Review for Family Life/Obedience Training
We knew he had it in him!
Rita is AMAZING! We unfortunately did not train, nor took the opportunity to train our puppy when we got him. Our family was new to the dog world and had a lot to learn. Our puppy was starting to develop some really bad habits. Rita worked both with our family, as well as individual trainings with our puppy. Griffey is a new puppy and has learned so much with the help of Rita! As Rita stated, she knew he had it in him – fun, loving puppy!
Review for Family Life/Obedience Training
We have 2 rescue dogs that needed to have some obedience training, specifically with walks and greetings. Thanks to Rita's techniques we are able to walk our dogs without constant pulling at their leashes. They are great at letting us come and go without getting excited about our arrival and departure. Rita was always available for our questions and was flexible when it came to scheduling.
Review for Family Life/Obedience Training
Training & Dog fitness improved Goldies behavior
We nick named our dog the "project dog" because for the last 3 years Goldie has been in and out of different training programs for behavioral issues such as barking at the TV, jumping up on people, pulling on the leash, jumping back on the leash and aggressively barking at other dogs while on walks. We found canine revival after I drove by and starting researching another training program to try and resolve the embarrassment and frustration of walking Goldie. Rita at Canine Revival was very empathetic and understood that Goldie a herding breed needs additional mental stimulation to help her channel her energy. I had considered agility training in the past but the level of commitment, knowledge and patients I needed to train her was not doable or realistic in my lifestyle. I had never heard of or considered dog fitness until I connected with Canine Revival. Goldie feel in love with Rita at Canine Revival and immediately responded to all the training Rita gave her. Rita tailored Goldie's training program specifically to my request and trained Goldie 1-on-1 to walk on the leash as well as how to respond to other dogs she sees on our walk. After Goldie responded to Rita's training then Rita educated me on how to walk Goldie and what I needed to do to manage her on the leash to create more enjoyable walks. Goldie is also doing dog fitness to increase mental stimulation and I find that Goldie responds to me better, the walks are actually enjoyable now and she is more calm at home. I'm impressed with Rita's patients, love for dogs and knowledge. I highly recommend Canine Revival fitness and dog training. It is so fun to walk in the office and see what Goldie as learned to do in fitness for that session.
Review for Family Life/Obedience Training
Amazing Training Results!
Training with Rita was nothing short of amazing! Our Australian Shepherd, Roo, went from being a wild, highly energetic and unruly young dog to an impressively refined and obedient, and yet still very fun-loving companion. Rita has a natural knack for understanding dogs, and can therefore zero-in on key behavioral patterns that can steer dogs astray, and she knows exactly what to recommend to correct the issues. She gives practical tips you can put into practice right away, and she provides clear written instruction sheets in case you forget any of the details. But it's her instincts that make all the difference – she figured out our dog better than we could have possibly imagined. Rita is super nice, and easy going, she is quite professional, yet very friendly and approachable. We tried other training programs and they were nothing compared to our experience at Canine Revival. The end result for us has been amazing, and this has definitely been money well-spent. Thanks Rita!
Review for Family Life/Obedience Training
Rita was amazing!!! She needed to be way more patient with us than she did our puppy but was always kind and understanding. She asked a lot of questions about our lifestyle and tried to find alternative solutions for our hectic household. Our puppy McDoogal did great and loved Rita. We all learned a lot and have seen success in everything we have followed through with.
Review for Family Life/Obedience Training
Rita was very enthusiastic and had printed info along with excellent ideas for personal needs for my dog. She was a very good listener and my dog loved her. I feel confident that I can keep learning what I need to teach my dog so that we have a great lifelong relationship.
Review for Family Life/Obedience Training
Gus Loved His Training Sessions!
We brought our puppy, to Canine Revival for private training. We had previously taken a puppy classes at a pet store chain, but found that there were too many distractions to be able to get much accomplished (food everywhere, other puppies, etc.), so we opted for private classes. Rita took time to get to know us and our dog, Gus, and helped us with teaching our him several obedience commands. She gave many helpful tips and had lots of fun stories. Rita is very passionate about training dogs and was very generous with her time and her knowledge. The facility was great as well. Gus loved his training sessions! A+
Review for Conditioning & Fitness
We adopted a rescue about 6 months ago that didn't have a good life and no real exercise – flabby and overweight. We finally found what he needed – fitness training! Who would have guessed there was such a thing – LOL! Rita trained him on her dog treadmill, then came to our house to train him (and us) how he can use our treadmill. We stop by her dog gym for extra workouts on the fit-paws equipment. Rita said it's a good way to give him a workout for his body and his brain and she is right! He loves it and he's calm and happy afterwards. Our dog has muscles now!:)
Review for Family Life/Obedience Training
We had a great experience at Canine Revival LLC. Our puppy Ozzi was 7 months at the time. He was a playful, energetic , springer who at times was overwhelming. Rita taught and demonstrated commands, gave us helpful suggestions and sent us home with handouts for his training. Ozzi loved going to Rita's to play with lots of toys, get treats, and lap up lots of attention. He thought he was there just to play. She gave us confidence and encouragement and taught us many things beyond training so as to better care for him. She has lots of experience and education. Her care plan for him was breed and personality specific. Our dog and we were all well cared for by Rita.
Review for Canine Massage
Our dog (14 years old) has some age-related issues and the vet suggested massage. We're so happy to have found Rita! After Duke's very first massage, we were able to cut his pain medication back and he seems a lot happier and enjoys being with us more. He used to just lay in his bed and we had to coax him up to go outside. Rita showed us a few massage moves we can do at home that help Duke stay more limber for a longer time. We will definitely continue to see Rita for our best buddy!
Review for Family Life/Obedience Training
Review for Family Life/Obedience Training
Fast Reply & Great Scheduling Flexibility!
I got a call within an hour of sending an email to set up a free consultation! We just got a new rescue dog that desperately needs some basic obedience training. During our consultation, she had a bunch treats and toys for our two dogs to play with. She explained the way they like to do their training as well as tips and tricks for my immediate behavioral concerns. She was so flexible with scheduling our future appointments. We are so lucky to have found Canine Revival, and will be continuing training with them in the future.
Review for Family Life/Obedience Training
Fun for our puppy and Fun for us!
We worked with Rita to train our puppy with basic obedience and commands but ended up with so much more! Working one on one with Rita was not only fun for our puppy, but fun for us. You'll learn a lot and she leaves you with so much more to help your dog grow for months after the training ends. She responds quickly and is super knowledgeable about everything dogs. We would highly recommend her training!
Review for Family Life/Obedience Training
Rita was great and is really tuned-in to dogs and their personalities. I spent a wonderful hour with her … for free… talking about how to train my dog to be more responsive to me. I have not been able to follow up with actual training session due to time and travel restraints, but will do so at earliest opportunity
Review for Family Life/Obedience Training
Rita is great. She works directly with us and the dog loves her. She is very effective
Review for Family Life/Obedience Training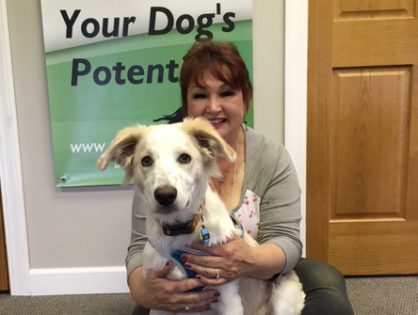 Working with Rita has been a phenomenal experience. She is professional, knowledgeable, but more than that she is an excellent instructor. You explain what you need and she has a resolution. Rita makes training easy. She makes sure you know how to work with your dog. Her hands on training gives you the knowledge and confidence to continue training. Both you and your dog will benefit from working with Rita. It's reward based and fun. Don't worry if you're not getting it Rita is a phone call away. Her time with you is not just a schedule and we'll talk about it on your next visit. She is there in between to guide you. I can not say enough about this remarkable woman and Canine Revival.
Review for Family Life/Obedience Training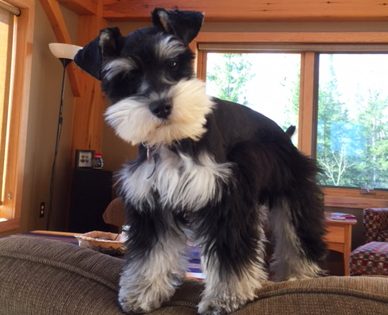 Rita was a huge help when I needed it most with training my new puppy. She is an excellent trainer and was very supportive as I was getting acclimated to the life change. She's patient and has a lot of advice to share. I would recommend Rita for puppy training and all her other services!