Certified Fitness and Conditioning
Superior Canine Health and Fitness through Exercise and Conditioning (and it's FUN!)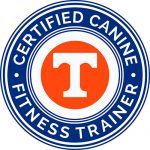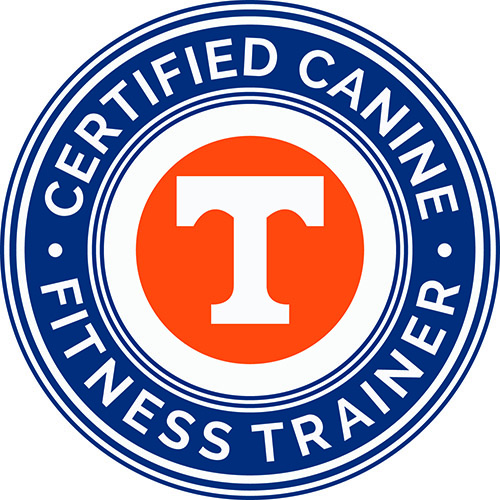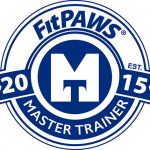 Meet Goldie! This was Goldie's first day at fitness training and she was a natural! Lots of little pieces of kibble the first few times and then we gradually phased those out and she performed for the sheer joy of it!
Canine activity levels can vary greatly from dog to dog but they all have one thing in common – they need exercise!
Canine athletes will benefit greatly from exercises that target the muscles needed for their preferred sport to help reduce sports-related injuries. You'll be amazed at the results, which are evident in increased performance!
While our family dog may only participate in sports like squirrel chasing, backyard zoomies, and power loafing on the sofa, exercise is vitally important to keep them healthy and fit. A well-conditioned dog is healthier overall and has less chance of injury, age-related muscle atrophy, and mental decline – plus, it's FUN!
Re-conditioning is especially important after surgery or injury. We will work with your veterinarian to determine the right time to begin a fitness and conditioning program that will assist your dog in becoming even stronger than before!
Indoor fitness training is also the perfect option when the weather outside is too hot or too cold.
BONUS! You'll enjoy having a tired and happy dog after only a short session at the dog gym!
Our fitness programs are proven to build strength AND provide mental stimulation, which is so important to the health and well-being of your dog.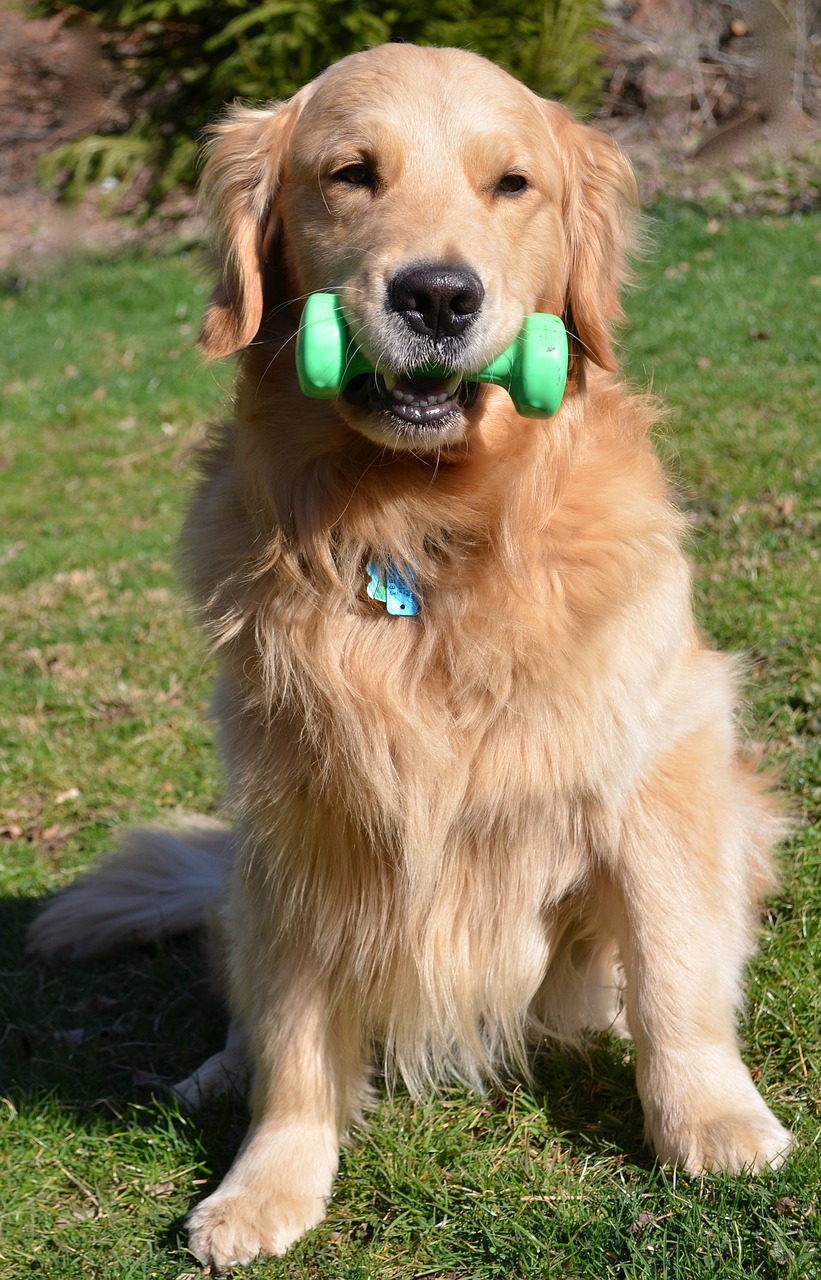 Some Benefits of Fitness Training:
Increases Overall Health
Aids in Weight Control
Promotes Well Being
Engages and Improves Mental Function
Strengthens Muscles and Core
Reduces the Effects of Aging
Encourages Good Behavior!
A tired dog is a happy well-behaved dog!
The Fitness and Conditioning Process:
We want to be sure your dog is able to safely engage in a training program. This is why Rita is certified in canine fitness! Just as in human fitness, canine fitness requires the knowledge of anatomy, correct form, precise exercise techniques, and proper use of equipment to avoid injury.
The initial assessment will include a review of your dog's health history, current exercise routines/daily activities, and the goals you would like to accomplish through fitness training. We will perform a visual evaluation of your dog to assess posture, structure, gait, and body and muscle condition scores.
Rita can also record body measurements, pulse, and respiration counts. These measurements enable us to establish a benchmark against which future improvements will be measured. Your dog can perform a Fitness Test that is fun and non-competitive. Once the initial assessment is completed, your dog will be assigned a Fitness Ranking, which will determine the fitness level best suited to your dog.
Most fitness sessions last approximately 30 minutes including warm up and cool down. It may be less based on many factors including your dog's age, fitness level, regular activity, and also the fitness goals you've set for your dog. Anything over 30 minutes can be counterproductive to successful fitness training.
We want your dog to have FUN! so every dog's exercise program is tailored to specifically fit that dog.
There is never a one-size-fits-all program in canine fitness!
See How Affordable Our Fitness Prices Can Be!