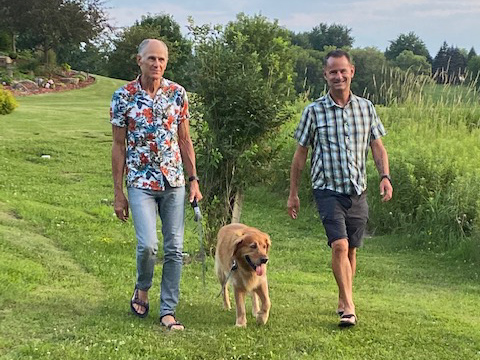 Family Life Training / Basic Obedience Program
This is by far our most popular training program!
Our Family Life Training Program incorporates general obedience training, proper house manners and social living skills tailor-made for your dog's unique personality. No matter the size of your family, we will help your dog learn what it takes to fit in and be an enjoyable part of your everyday life.
Your dog will learn desirable behaviors such as walking nicely on a leash, waiting by the door instead of bolting out, reliable recall, and the proper way to greet visitors. We'll help you put an end to destructive chewing, housebreaking accidents, unwanted barking, and other issues your dog may be exhibiting. Dogs want to be good. They want to fit in with their family. With this program, your dog will learn how to become an accepted and loved member of your family.
Included in this service:
A free, no obligation consultation by phone or in person at the training center
A program designed specifically for your dog and your family
Unwanted behaviors addressed
Basic Obedience Training
Proper House Manners
Social Living Skills
Access to the trainer via phone, text, and email between sessions
See How Affordable Our Training Prices Can Be!